Sometimes it's really the small things that keep life going! I went to the craft store yesterday to buy hair clips and safety pins. Chamille really needed something to occupy herself with. She's been making the coolest hair things lately! She uses scraps of fabric and puts bows together and sews them onto hair clips. Here's a picture of one...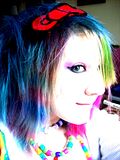 It's the same bow that Hello Kitty wears...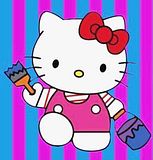 and another one, with a store bought addition to it...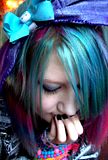 Safety pins, of course, can be used in so many ways! Here's a picture of one thing she's made with pins...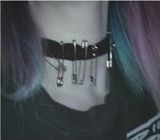 She's redoing clothing with pins too, but I don't have any pictures. I bought the pins at the fabric store, they are the heavy duty kind, so I can put them through the wash!

We buy so many safety pins, it's not even funny! They get eaten by our pin monster that lives in our house, I swear it's true!

And of course, there is always beading to be done...